Admissions
The Field School is a diverse, classical, Christ-centered school located on the West Side of Chicago. We serve students from Pre-K through 8th grade, helping children from all backgrounds experience being known and loved as they grow. Our desire is to provide a God-honoring journey for families throughout the entire admissions process.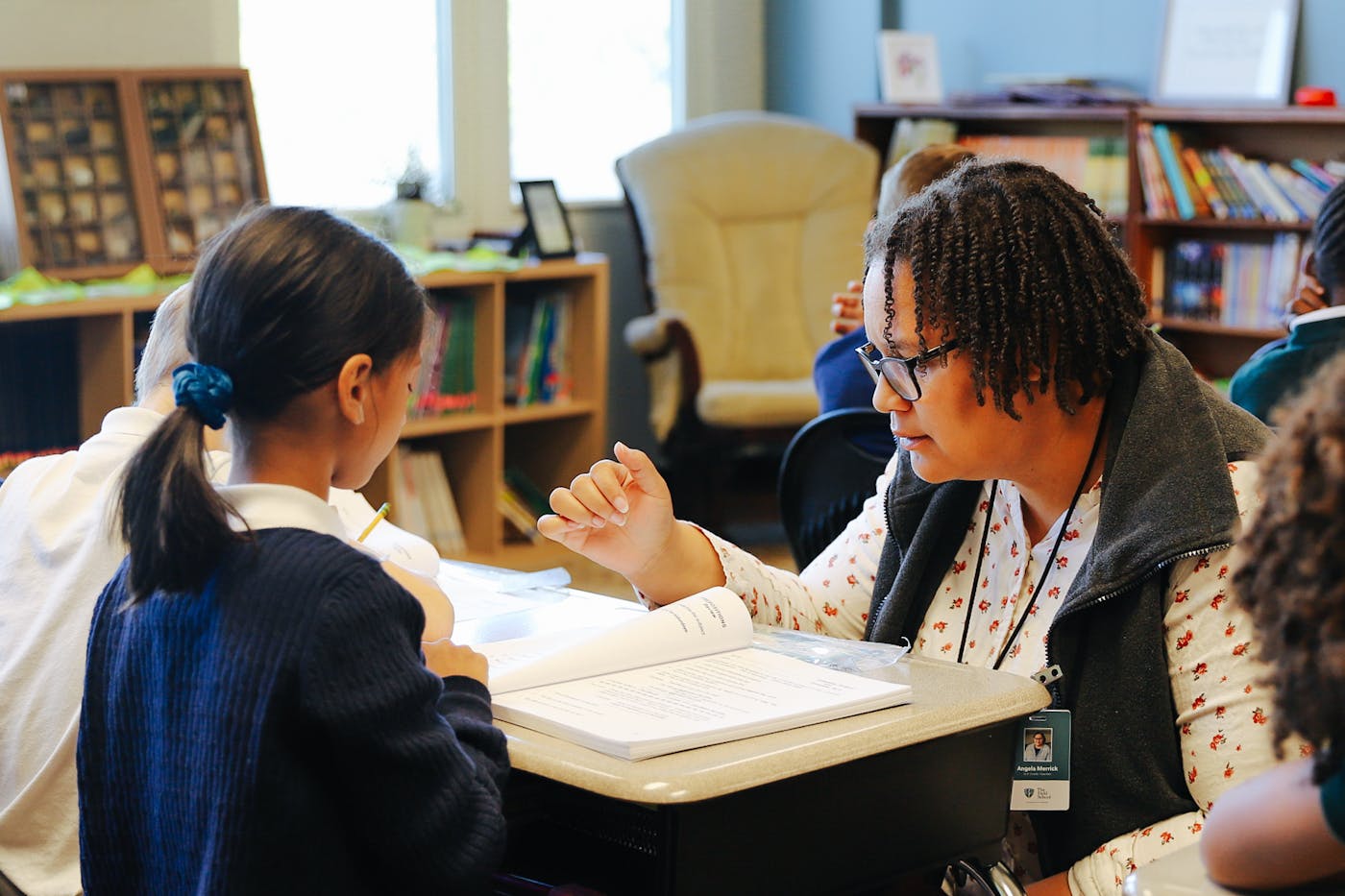 The Field School Community
The Field School serves students from Pre-K through 8th grade. Intentionally located on the West Side of Chicago, we bring to the front of the line children who would not otherwise have access to strong education options. We believe that full expression of the kingdom of God depends on rich and diverse community, and that the heart of Christ compels a kind of solidarity, fellowship, and mutual care that transcends societal barriers.
Apply Today
Tuition & Financial Aid
We use a sliding scale model, where tuition amount is determined by a number of factors including family income, household size, and number of children attending The Field School.
Learn More
Admissions Tours
During an in-person admissions tour, you'll see what a typical day looks like, visit classrooms, and meet some of our staff and leadership.
Register
FAQ
Here are some of the common questions we receive about tuition and financial aid, educational philosophy, and the day-to-day life at The Field School.
Read More
Requirements for Pre-K/Kindergarten Admissions
Students applying for enrollment in Pre-K must be four years old by September 1st of the year he or she would begin Pre-K and five years old by September 1st for Kindergarten. To ensure the best outcome for all students and families, children will also be expected to demonstrate a variety of academic and behavioral skills during their assessment session. See if your child is ready for Pre-K by reviewing the document below.
Pre-K/Kindergarten Requirements
Parent Testimony
Apply
New students are currently admitted on a rolling basis to Pre-K through 7th grade. To apply to The Field School, please click the link below.
Apply