Admissions
The Field School is a diverse, classical, Christ-centered school located on the West Side of Chicago. We serve students from Pre-K through 8th grade, helping children from all backgrounds experience being known and loved as they grow. Our desire is to provide a God-honoring journey for families throughout the entire admissions process.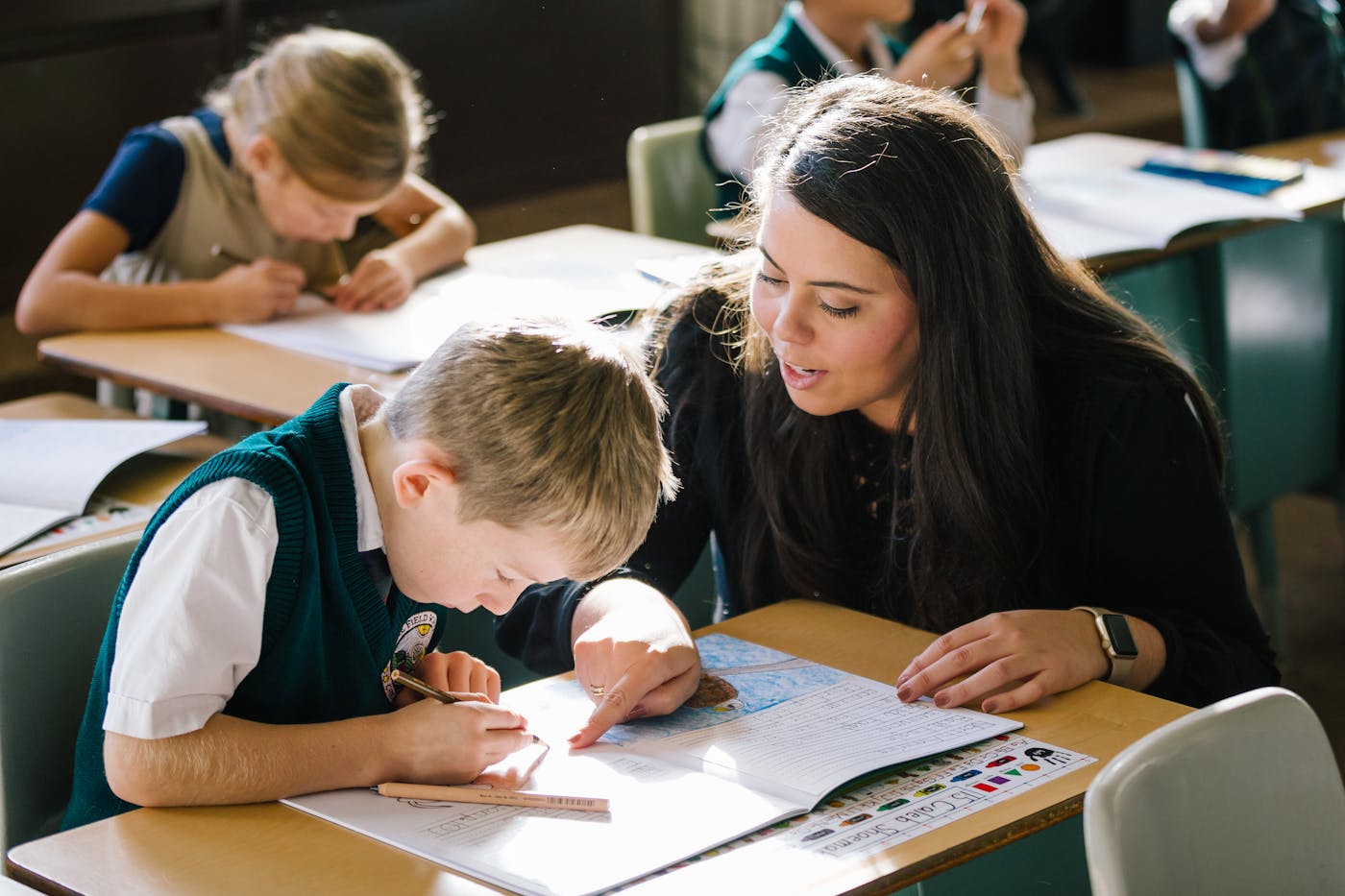 The Field School Community
The Field School serves students from Pre-K through 8th grade. Intentionally located on the West Side of Chicago, we bring to the front of the line children who would not otherwise have access to strong education options. We believe that full expression of the kingdom of God depends on rich and diverse community, and that the heart of Christ compels a kind of solidarity, fellowship, and mutual care that transcends societal barriers.
Apply Today
Tuition & Financial Aid
We use a sliding scale model, where tuition amount is determined by a number of factors including family income, household size, and number of children attending The Field School.
Learn More
Admissions Tours
During an in-person admissions tour, you'll see what a typical day looks like, visit classrooms, and meet some of our staff and leadership.
Register
FAQ
Here are some of the common questions we receive about tuition and financial aid, educational philosophy, and the day-to-day life at The Field School.
Read More
Requirements for Pre-K/Kindergarten Admissions
Students applying for enrollment in Pre-K must be four years old by September 1st of the year he or she would begin Pre-K and five years old by September 1st for Kindergarten. To ensure the best outcome for all students and families, children will also be expected to demonstrate a variety of academic and behavioral skills during their assessment session. See if your child is ready for Pre-K by reviewing the document below.
Pre-K/Kindergarten Requirements
Meet Our Families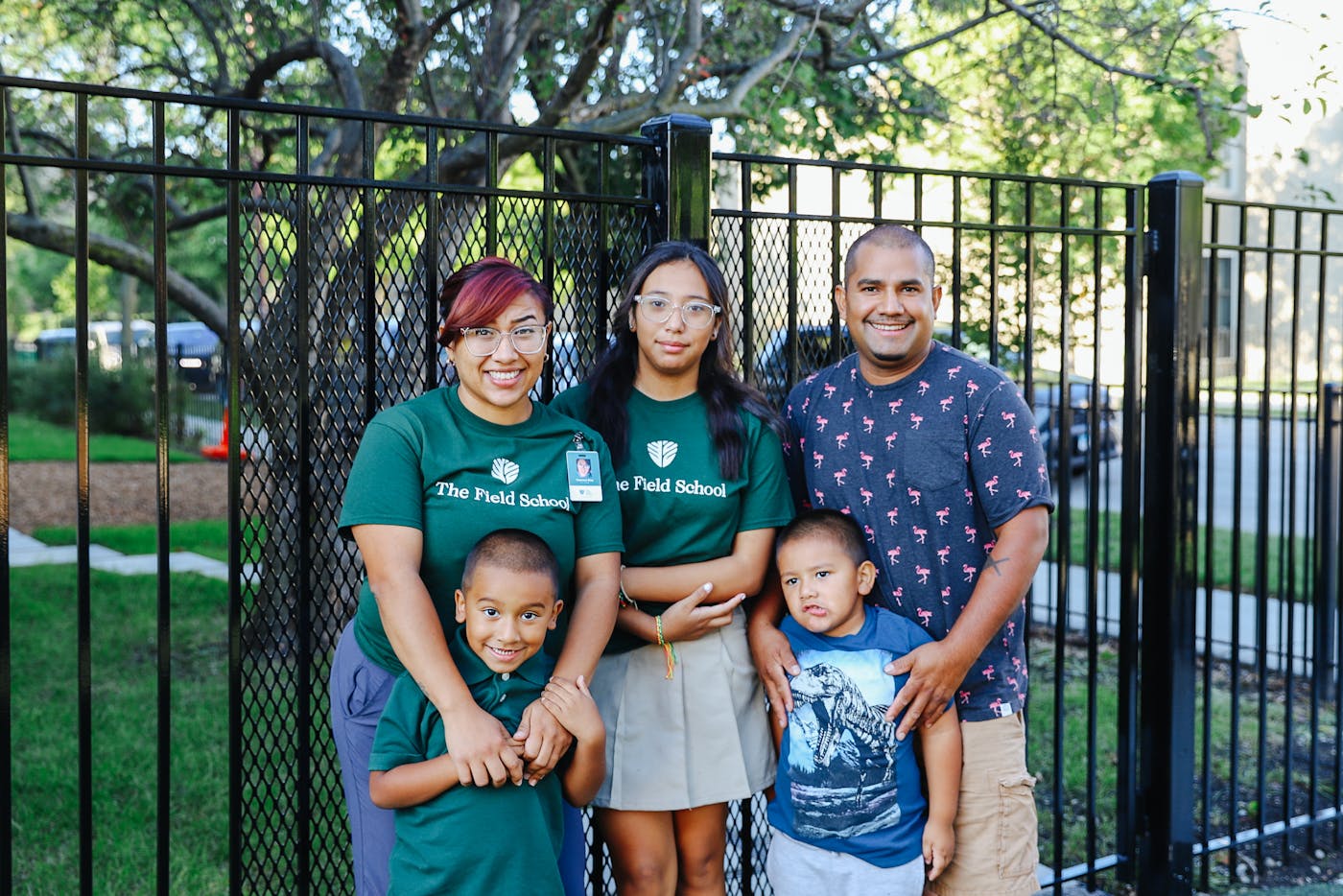 Vanessa Diaz
I was born and raised in Chicago. Though I started as a single mom to my daughter Lily, the Lord redeemed my story—blessing me with a husband and two more children—and has continued to reveal his love and faithfulness through The Field School.
Attending the Field School hasn't been easy. A long commute to school, unstable employment, and a broken down car almost made us pull Lily out. But as we counted the cost, the Lord provided a van through church and financial aid for tuition, and earlier this year, he affirmed that this is exactly where Lily should be. When I felt so alone caring for my children through surgery and COVID while my husband worked late, Field School families who didn't even know us came alongside us by bringing meals and praying. I realized that we weren't alone—The Field School community is truly a family.
It doesn't make sense for us to drive so far between home, work, and school, but the sacrifice is worth it. One morning in Chapel, we sang to God, "You're never going to let me down." He's shown me this through The Field School—that he loves us and provides for us, even when we don't see how it could be possible.
Heather Ipema
Private school was not on my radar. It was the unique combination and synergy of The Field School's three distinctives that drew me in: diverse, Christian, and classical. But even more fundamentally, I was drawn to The Field School because it was a place where God was at work. His power was evident in The Field School's stories of miraculous provision, vision, and unity.
I am humbled by other moms who have graciously built community with me through the vulnerability of prayer and of doing school life together—especially those whose paths I would not have crossed apart from The Field School. From our shared school experiences, we can begin to listen, learn, and celebrate our diversity. My Field School friends have encouraged me with their faith, trust, courage, grace, forbearance, and forgiveness; knowing them has changed me. I hope that other families like mine will have similar experiences, especially after the school moves to its home in Austin. My prayer is that God will continue to grow our students into adults who are filled with praise, gratitude, and love for all that He has made, and who have strong habits of character that allow them to live in right relationship with themselves, with God, and with others. I can think of no better place than The Field School to guide our children toward that end.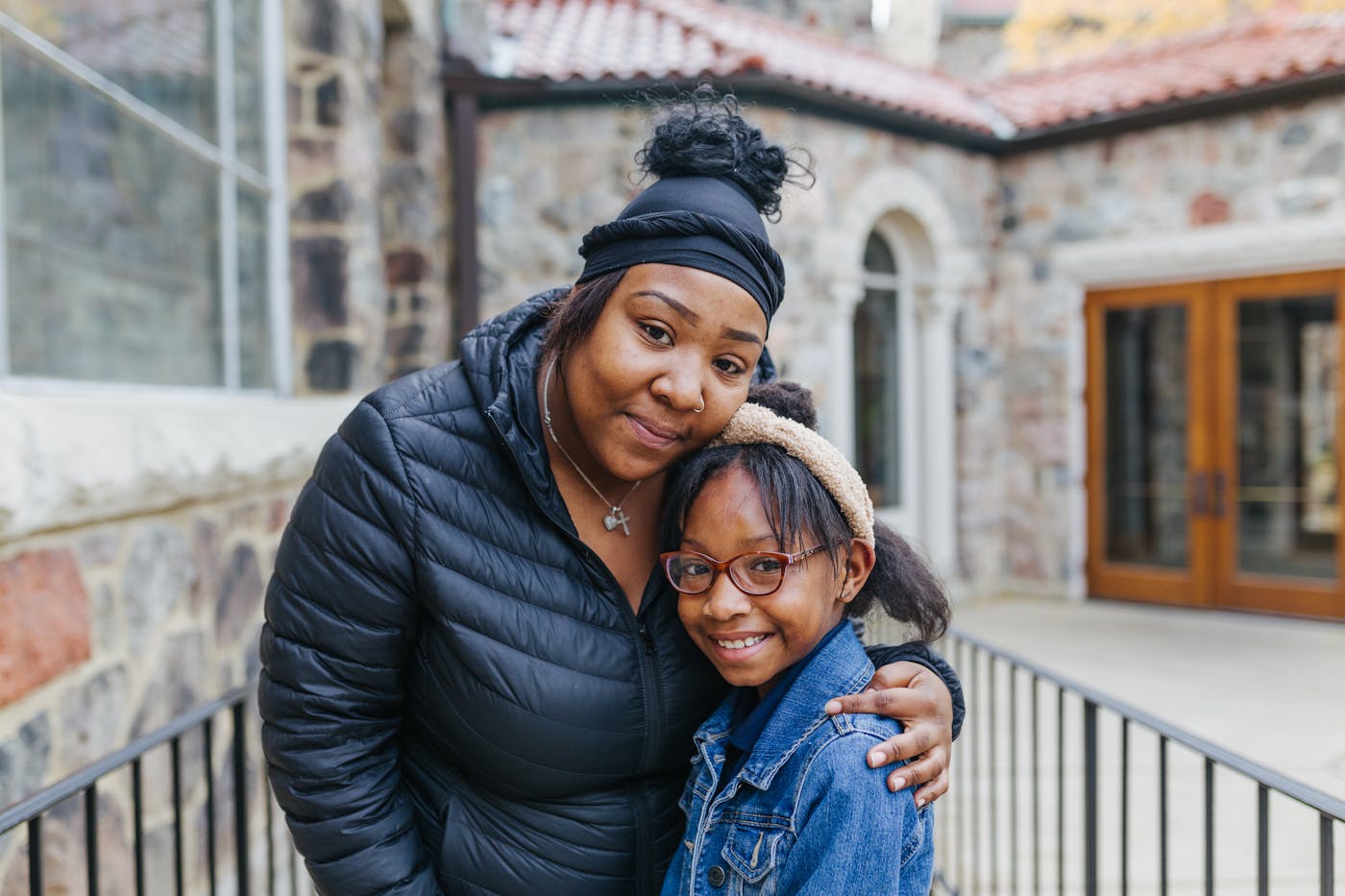 Patrice Lee
I was drawn to The Field School after learning that it encourages and facilitates a diverse community, similar to my own high school experience. I like that my daughter can learn about different kinds of people and have friends who are different from her. The Field School is also a place where there's always someone willing to help, to listen and talk. You can always find a listening ear and helping hand, and it's encouraged and inspired me as a parent in the community, especially as we move into the former Key Elementary building in Austin.
The move is especially meaningful to me because I attended Key Elementary from Kindergarten to 8th grade, and my mom often volunteered there. It's exciting that my daughter will be able to return to the space that I grew up in, and my hope is that The Field School will help make it a better place. I'm praying that it will be a successful school, that it will go well with the neighborhood, and that it will bring everyone together. I have faith that the transition will go well. I've never doubted it.
Apply
New students are currently admitted on a rolling basis to Pre-K through 7th grade. To apply to The Field School, please click the link below.
Apply